Russia's leadership is allowing nationalism, nostalgia, and fear to drive an economic policy which is almost religious in its intensity – and which will fail after causing much damage! In May 2022, former president and currently deputy chairman of the National Security Council, Dmitry Medvedev, "suggested that officials should use the term technological sovereignty instead of the previously used import substitution when talking about the process of replacing foreign products with Russian ones, especially when it comes to industry and critical technologies".
By Jeff Schubert
www.russianeconomicreform.ru
Email: schubert@russianeconomicreform.ru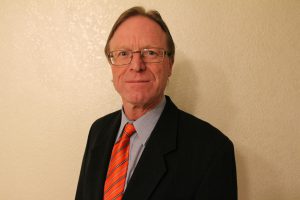 Deputy Prime Minister Denis Manturov has spoken of the need to take a turn "from absolutist market-type industrial policy toward a policy aimed at securing industrial sovereignty".
The much broader term "economic sovereignty" has been used by the Secretary of the Russian Security Council Nikolay Patrushev, who just prior the February 2022 invasion of Ukraine, reportedly said in an interview:
"To attain economic sovereignty, our country is building a robust, modern, autonomous economy. Russia possesses all the necessary resources. We have to learn how to use them and be careful with our riches, both natural and intangible." "Russian businesses should be focused on the domestic market. Both private capital and the government should consider the country's long-term development."
Patrushev might be considered an ideological extremist, but this is not the case with Prime Minister Mishustin.
Nevertheless, Mishustin opened a meeting on 11 April 2023 saying:
"Strengthening technological sovereignty is one of the key objectives that the President has outlined. I spoke about this in detail during my Report to the State Duma. Last year, an active restructuring of logistics and cooperation chains began. By promptly taking measures, we prevented a massive shortage of materials, components and equipment. In order to keep our key industries operating stably, we must largely ensure our independence in creating technologies, innovations and engineering solutions, as well as master the production of almost all essential products quickly.
This work must be carried out with our own resources and, most importantly, our own expertise. Therefore, we have to strengthen the production, personnel and scientific potential of Russia, and in fact, raise it to a completely new level. We will build up industrial capacities, launch the necessary production facilities on a large scale, and open high-tech enterprises; actively develop key industries, such as machine building, the chemical industry, energy, aircraft manufacturing, shipbuilding, agrotechnology and biotechnology; and pursue leadership in artificial intelligence, robotics, unmanned systems and other innovative areas.
It is also necessary to continue reviving the national engineering school and to not forget about its traditions, as well as to launch additional educational programmes. In his Address to the Federal Assembly, the President spoke about the importance of training skilled personnel to ensure the country's technological sovereignty. At the same time, we have to build a training system and also literally accompany each young specialist to a specific enterprise and interest him or her in finding a job related to his or her education. And it is necessary to offer such conditions so that a person can work for many years at one organisation, gaining experience and skills, and ultimately bringing great benefits not only to a particular company, but to society as a whole.
At a recent meeting, the President pointed out the need to urgently introduce new measures to support industry, giving priority to revitalising sectors affected by the sanctions. It is necessary to develop long-term systemic solutions in order to stimulate business activity as much as possible, increase the investment attractiveness of projects and, most importantly, give an impetus to the development of so-called end-to-end technologies, which have a significant impact on all sectors of our economy. When visiting various enterprises in the regions and getting acquainted with their proposals and initiatives, I can see that they often lack funding for their implementation. Almost all representatives of industrial enterprises speak about it. Small technology companies as well as school and student startups also need help.
They have a lot of useful ideas that need to be improved and put into practice. Of course, we will provide such support. At the same time, decisions at the local level are of great importance, including the provision of land plots for a small fee to create new production facilities. Here I would ask the heads of Russian regions to work out all possible measures for the accelerated development of industry in their regions." "Today we will discuss the technological development concept for the next eight years. It offers completely new approaches in this area. We will also discuss the first results attained in various sectors. Moreover, there are already some successful examples of achieving technological sovereignty. This is very positive experience. It is important to analyse it in detail and draw the appropriate conclusions, including when setting priorities for the current year."
Not only has Mishustin listed almost any technological orientated industry that can be imagined – machine building, the chemical industry, energy, aircraft manufacturing, shipbuilding, agrotechnology and biotechnology, artificial intelligence, robotics, unmanned systems – but he also advocates a large degree of centralized supervision and planning about how people and organizations make decisions.
In January 2023, a press release by the Ministry of Science and Higher Education reported on a meeting in which an attempt was made to explain technological sovereignty and the Concept of Technological Development until 2030 . It was attended by "representatives of the business community (venture funds, development institutions, major banks), scientific and educational circles (representatives of the Russian Academy of Sciences, leading universities and scientific organizations) and authorities (ministries, the Presidential Administration, representatives of major regions)".
It appears that the meeting basically discussed in more detail many of the same things mentioned by Mishustin. However, it was explained that the Concept consists of three sections: "sustainable technological sovereignty, technologies as a factor in economic growth and the development of the social sphere, and technological support for the sustained functioning of production systems".
In my view, such attempts at classification seem too theoretical and aimed at some sort of planning documentation rather than a recognition of the need to reduce impediments to technological sovereignty. The most positive thing about the Concept as described in the January discussion was the emphasis on attempts to assist the conversion of basic scientific and technological research knowledge of universities and research institutions into actual economically useful and commercial products. The difficulty of doing this is a common complaint in many countries, but Russians with experience of China often note large comparative difficulties in Russia.
A later roundtable, also in April, added little information and suggests that its advocates are still looking for a coherent approach to technological self-sufficiency. Nevertheless, the idea of technological sovereignty has clearly become religiously entrenched in the higher levels of the Russian government.
Such detailed economic supervision sometimes worked quite well in the past when production of metals, basic chemicals, cloths, early electrical products and engines were the basics of industrialization – for example in the earlier years of the USSR. But the USSR approach could not cope with the rapid advances of electronics, IT and automation of the so-called Third Industrial Revolution beginning in the 1970s.
So, what are the prospects of success in a time of the Fourth Industrial Revolution?
The simpler idea of "import substitution" existed before the 2014 annexation of Crimea and the resulting foreign economic sanctions, but was given additional impetus by these events. In response to foreign sanctions, Russia introduced various "counter sanctions" mainly covering "certain types" of agricultural products. At a meeting of the State Council in late 2015 it was announced that hundreds of import-substitution projects were under way and a Government Commission on Import Substitution officially met for the first time.
But even then there was a view that Russia needed to take action to develop its technology base to become more competitive both internally and in world markets. Hence, the Skolkovo Innovation Center and the National Technology Initiative (NTI).
The formation of Skolkovo Innovation Center was announced by President Dmitry Medvedev in 2009. While the main aim was development of Russian technology and science and associated businesses, it also actively sought foreign company and institutional involvement.
The NTI was initiated by President Putin in 2014, when he said: "On the basis of long-term forecasting, it is necessary to understand what challenges Russia will face in 10-15 years, which innovative solutions will be required in order to ensure national security, quality of life, and development of the sectors of the new technological order." The NTI had an emphasis on providing conditions so that Russian high-tech companies could be successful in various identified global markets.
I wrote an extensive report on the NTI in 2016 after spending several days participating in some of its work. The report was highly critical of a number of aspects of the NTI, but was not critical of its international focus.
The new found Russian official emphasis on technological and economic sovereignty rejects many of the internationally orientated ideas of Skolkovo and the NTI.
In April 2023, according to Kommersant newspaper, the government of Prime Minister Mishustin provided more details about "techno-sovereignty" projects. It said that such projects were aimed at creating new capacities, technologies and expanding production in industries where the degree of localization is less than 50%. Officials of the Ministry of Economy said that "more often it is 10-20% or products that are not yet produced in the country."
It was also reported that a "special register" of projects will be assessed by an interdepartmental committee, formed from banks and expert organizations. Ministry of Industry and Trade officials told Kommersant, that "the criteria for inclusion of projects are the share of imported products in consumption by civilian industries, compliance with import substitution plans and the list of critical components". "The secretariat of First Deputy Prime Minister Andrey Belousov reported that the resolution was synchronized with the draft Concept of Technological Development until 2030.
Aside from the issue of which industries and products should be domestically promoted and protected from foreign competition and promote sovereignty, the question is how best to do it?
In mid-2022 reports emerged that the Ministry of Industry and Trade wished to introduce elements of "planned organization" (ie. planned economy) in a number of key the industries – such as civilian jet aircraft, shipbuilding, the pharmaceuticals, and various high-tech special equipment — to minimize foreign inputs. The justification was that the majority of large businesses simply do not know how to deal with economic sanctions. The reports quoted business surveys which suggested strong support for some "serious strategic planning for the successful development of the Russian economy." "Managers converged on the opinion that it would be extremely hard—if not impossible—for large Russian businesses to overcome the consequences of Western sanctions without the state acquiring a larger role in managing available resources and giving directions for further development."
It was reported that "several leading Russian universities—including Bauman Moscow State Technical University, Plekhanov Russian University of Economics, Moscow State University and Moscow University of Finance and Law—have already started working on a 'digital Gosplan' that envisages a return to the Soviet-style five-year plans".
According to an August 2022 article by Russian business portal RBC, Russia plans to build its new import-substitution strategy (with elements of planned economy) around so-called "pulling" projects—also referred to as "beacon-projects," which are strategic initiatives that are given top priority—that will be supplemented by investment and interregional agreements. RBC claimed the import-substitution business model could be organized in the following way:
"The state will conduct extensive consultations with large businesses and consumers to understand the quantities they will require for raw materials, parts and components imported from abroad that are indispensable for production. Then, Russian companies and entities capable of producing these materials will be located. Finally, once successfully located, added privileges and perks for companies involved in the initiative will be indicated and clearly defined." "The new economic model will not result in the emergence of a 'full-fledged Gosplan'. "Yet, supplementary evidence suggests that, in pursuit of this model, Russia might emphasize the creation of clusters hoping to somehow match these with elements of a planned economy." "This was highlighted by Putin during the June 2022 St. Petersburg International Economic Forum when he stated that he had ordered the Russian government to conduct extensive research and finalize main conditions related to aspects of cluster functioning, such as financing, taxation, support at the early-production stage (lower than 7 percent credit rate and complete lack of administrative checks), facilitated administrative procedures and the creation of mechanisms guaranteeing demand for the final product."
It is unclear to what degree the reported "digital Gosplan" ideas of mid-2022 will be adopted in 2023, but implementing technological sovereignty will clearly need a lot of planning and government control. For example, a March 2023 videoconference meeting of the State Council Commission on Energy reported that:
"Taking part in the meeting were deputy ministers of energy Yevgeny Grabchak and Eduard Sheremetsev, Deputy Minister of Industry and Trade Mikhail Ivanov, Deputy Minister of Construction, Housing and Utilities Alexei Yeresko, Deputy Minister of Digital Development, Communications and Mass Media Maxim Parshin, representatives of the relevant federal and regional executive bodies and organisations from the electricity and heating sectors. The participants discussed ways to ensure Russia's technological sovereignty in the electricity and heating sectors, including by localising the manufacturing of energy-efficient equipment for high-capacity gas turbines and providing for the maintenance of imported gas turbine power units, as well as switching to Russian software in the electricity and heating sectors in execution of the Presidential Executive Order No. 166 dated March 30, 2022 On Measures to Ensure Russian Federation's Technological Independence and the Security of its Critical IT Infrastructure. In his opening remarks, Igor Levitin said that strengthening Russia's technological sovereignty is one of the key objectives for the country. Coupled with urgent measures to promote import substitution and rebuild logistics chains, it calls for enacting medium and long-term changes for overcoming structural challenges and achieving technological breakthroughs. Sergei Tsivilev stressed that the electricity and heating sectors must use Russian technology and equipment. For that, Russia needs to mobilise all resources, and to operate on a sectoral level when setting goals and building orders. These efforts are expected to accelerate import substitution in energy and help achieve technological sovereignty."
According to an April 2023 Kommersant article "the state is ready to offer companies an impressive range of investment promotion tools that compensate for the peculiarities of the Russian business climate. These are agreements on the protection and promotion of investments, guaranteeing investors the stabilization of regulatory conditions and compensation for part of the costs of investment projects; also among the preferential investment regimes are all kinds of SEZs, TASED and industrial parks. The benefits package is provided for innovative and high-tech companies that can replace imported production and technology. Systematic work to stimulate investment is also being carried out as part of the roadmap for transforming the business climate, and the system for providing tax investment deductions is also being reformed. In addition, the government has made progress in reducing the administrative burden on businesses through regulatory and regulatory reforms, and now work is underway to reduce the criminal risks of business."
But will all this be enough for technological and economic sovereignty?
An April 2023 Russian Valdai Discussion Club report quoted, Andrei Shastin, Director for Strategic Initiatives and Partnerships at Auriga, as saying that import substitution face limited scaling opportunities for Russian IT products. "The Russian ICT sector comprises only a dozen companies with just over 500 workers. Russian tech companies, including those developing and experimenting with semiconductor manufacturing, have under 100 employees, which means that achieving full-fledged import substitution and especially a new modern chip production industry in Russia is not feasible. Even if there are companies that offer high-quality sought-after products, their modest resources and limited customer bases prevent them from promoting innovative products even on the Russian market."
"After the start of the special military operation in Ukraine in February 2022, the development of specific components for the national digital platform, along with the industry's almost entire output, has been geared toward the Russian domestic market. However, the generally optimistic projections for the Russian ICT sector's growth prospects do not apply to the semiconductor industry which is developing slowly, substantially lagging behind both world leaders and the needs of major Russian corporations. The chips produced in Russia or in cooperating countries based on Russian designs can decently manage a narrow scope of tasks related to the country's defence capacity and maintaining digital components of the public administration system. Imported chips are still necessary for addressing a wider scope of production tasks."
According to official statements, Chinese president Xi Jinping's March 2022 visit to Moscow resulted in a number of agreements on Russia-China cooperation. Following his meeting with Xi, Mishustin said:
"I would like to highlight co-operation in high-tech areas. We are discussing aircraft construction, mechanical engineering, machine tool construction, space research, and end-to-end technologies aimed at creating innovative products and providing services. I am convinced that expanding innovative co-operation will strengthen Russia's and China's technological sovereignty" .
The range of subjects mentioned by Mishustin suggests flexibility in in the technological and economic sovereignty policy if cooperation with friendly countries is possible. But the Russian experience with China in this area has not been particularly positive and fears remain.
Despite the alleged agreements between Russia and China on aircraft construction, Russia has had a bad experience in this area in the form of CR929 – a 2014 politically supported project for China's COMAC and Russia's United Aircraft Building Corporation (UAC) to jointly develop a wide-body long-range aircraft scheduled to enter service in 2026. It involved equally shared development costs, but in mid-2019 reports emerged that China wanted to separately sell the aircraft inside China, leaving the Russian side locked out of the expected Chinese market of nearly 800 planes which compares with that in Russia and other countries of probably less than 100. In June 2022, Russian Deputy Prime Minister Yury Borisov, told a forum that Russia was "decreasing" its participation in the CR929 project, saying it was "not going in the direction that suits us". Borisov added that "China, as it becomes an industrial giant, is less and less interested in our services".
A mid-2023 media report cited a 2022 Russian Communications Ministry memo expressing concern about excessive reliance on Chinese technologies which "poses a danger" to Russia after losing access to sophisticated Western components. It particularly mentioned Huawei, as well as electronics, network devices and chips. This led the memo to contain suggestions for import quotas to help boost Russian industry.
But there is more to the Russian economy than high-tech.
Russian agriculture generally benefited from past import substitution efforts because there was so much that was easy to improve after years of post-Soviet neglect.
According to some foreign analysts, "Russia's largely privatized mining sector faces great and numerous restrictions relating to the obsolescence of its infrastructure, lack of investment and a shortage of qualified human resources in the industry, which may be further exacerbated by the war in Ukraine". "In order to reduce the technological lag compared with its international competitors, Russia must implement a profound change in its operations, incorporating such concepts as automation and the Internet of Things (IoT) in order to optimize costs and productivity, and the digitization of production systems. The introduction of new technologies in the sector also requires bringing personnel up to standard, with the development of adequate initial and continuing training to be able to implement these new processes."
"Since the beginning of the century, the mining sector has not succeeded in adapting so as to make innovation the heart of its modernization strategy, to secure its technology transfer chains in the long term. Now, in a competitive environment, Russian private companies in the sector, with the support of government authorities, are making an effort to adopt, for example, more efficient methods of geological exploration and to accelerate the introduction of new technologies in terms of production and processing tools."
"Led by the Russian federal government, much public support for innovation in the mining regions is provided by research and development (R&D) centers backed by the Skolkovo Foundation and various universities. There is still insufficient integration between universities, the industry and government authorities. Furthermore, the endemic problems of the Russian economy (corruption, lack of attractiveness, low productivity) have been further worsened by the sanctions imposed since 2014—even if the government policy of "import substitution" has made it possible to meet the needs of the mining sector thus far. However, the wave of sanctions imposed since February 2022 has disrupted the functioning of the sector and the projects under development. Problems accessing both certain technologies and capital are slowing the growth of mining activity in the country.'
What is the likely overall result of Russia's technology and economic sovereignty program?
Economic sovereignty – or extensive import substitution – is a version of more classic autarky and unlikely to bring positive results overall, even if certain technological developments will occur with other countries such as China.
While Russian public discussion of the Concept of Technological Development until 2020 does not focus on military technology, it will undoubtedly be very important and a consideration aspects of military technology can help us understand the difficulties that the quest for more general technological and economic sovereignty will face. I wrote a quite detailed report on the "Russian economy, technology and military power" in 2019.
While a number of countries have successfully conducted domestic industrialization policies in the past (eg Japan and North Korea), there has been an increase in international cooperation in producing such traditional products such as machine tools because of their growing complexity. Moreover, the increasing complexity of information technologies (such as 5G which I have written about ) and products of the Fourth Industrial Revolution (such as 3D printing, artificial intelligence, robotics and biological sciences) means that even countries such as China (with a much bigger market and industrial and technology base) cannot completely go it alone. Both China and the US are presently trying to promote domestic industries such as silicon chips while restricting the access of the other to some products, but this is very different to the all encompassing approach of Russia and its Concept.
At the present time Russian nationalism – and fears – are driving the ideas of technological and economic sovereignty. It may take a few years, but eventually the folly will become very clear. Some people may talk of a new North Korea, but in my view Russians have too much experience and knowledge of the outside world for this to happen – and a more intelligent approach to technology and economics will eventually be adopted.