We are humble honoured to welcome Political Scientist and Futurist, Professor Sohail Inayatullah, to Defence and Intelligence Norway as a member of the editorial board and as a contributor to our international publication based in Oslo.
By Jan H. Kalvik
Editor-In-Chief
Institutional Professor Sohail Inayatullah is the inaugural UNESCO Chair in Futures Studies. This was held at USIM, Malaysia from 2016-2020. He is a political scientist/futurist at Tamkang University, Taipei; an Associate at Melbourne Business School. From 2001-2020, he was Adjunct Professor from the University of the Sunshine Coast, Australia. From 2011-2014, he was Adjunct Professor at the Centre for policing, counter-terrorism and intelligence, Macquarie University, Sydney. In 1999, he was the UNESCO Chair in European Studies at the University of Trier, Germany. He is a researcher at Metafuture.org, a global think-tank and an instructor at https://www.metafutureschool.org/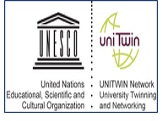 Expertise
Inayatullah has authored and co-edited twenty-five books/cdroms, including: Futures Thinking in Asia and the Pacific: Why Foresight Matters for Policy Makers (2020); Asia 2038: Ten Disruptions that Change Everything (2018); Transformation 2050: the Alternative Futures of Malaysian Universities (2018); What Works: Case Studies in the Practice of Foresight (winner of the most significant work for 2016, the Association of Professional Futurists); and, CLA 2.0; Transformative Research in Theory and Practice (2015). Inayatullah has written more than 350 journal articles, book chapters, encyclopedia entries and magazine editorials. His articles have been translated into a variety of languages, including Catalan, Spanish, Urdu, Hindi, Bengali, Italian, Japanese, Russian, Indonesian, Farsi, Arabic, and Mandarin.
Presentations
In the past three years, among other groups, Inayatullah has addressed or conducted foresight workshops for the United Nations and Government of Egypt (oneline platform); Yoga Ecology Festival (online platform); UN-ESCAP, Bangkok, Thailand (online platform); Government of Abu Dhabi, Department of Culture and Tourism (online platform); Bribane Grammar School (online platform); the National Disability Practitioners (online platform); the Civil Service Institute, Office of the Prime Minister, Government of Brunei and Centre for Strategy and Policy Studies, Brunei; Office of the President, Republic of Argentina, Buneos Aires; Converge Capital Markets and Wfuturismo, Rio De Janeiro; Civil Service Institute and Centre for Strategic and Policy Studies, Government of Brunei; the Government of Kazakhstan, Nur Sultan; Brisbane Grammar School, Brisbane; National Agriculture Technology Institute, Buenos Aires; Brisbane Grammar School, Brisbane; Australia Federal Police and the National Commission on Crime Proceedings, Brisbane; the Pakistan Strategy Summit, Karachi; National Disability Services, Sydney; the Asia-Pacific Futures Network, Bangkok; National Economic Development Authority, the Government of the Philippines; Ministry of Education, the Government of Norway, Oslo; Government of Cambodia, Phnom Penh (Sponsored by the Asian Development Bank); Edmund Rice Education Australia, Sydney and Melbourne; The Ministry of Finance and National Planning Reform Commission (the Government of the People's Republic of China); the Institute for Futures Research, South Africa (via skype); the Government of Armenia, Yerevan (Sponsored by the Asian Development Bank); FAST Yerevan, Armenia; the Ministry of Education, Government of Sri Lanka, Colombo (via skype, sponsored by the Asian Development Bank); Ngai Tahu from New Zealand; Livingstone Shire Council,Yeppoon; The Coroners Court of Victoria, Melbourne; Mind Australia, Melbourne; the Obidyar Fellows, Honolulu; the Asian Development Bank Knowledge Forum, Manila; Z-Punkt, Koln (skype), Communify, Brisbane; Local Government Managers Association, Queensland, Twin Waters; Queensland Deaf Services, Brisbane; Sustainable Economic Growth for Regional Australia, Mackay; The Futures Institute, the Gold Coast; The Food and Agriculture Organization, Rome; Joint Research Centre, European Commission, Brussels; INTERPOL, Singapore; Beyond Storytelling, Hamburg; OIC and COMSATS, Kuala Lumpur; Australia Federal Police, Canberra; the South African Treasury and the University of Pretoria's Gordon Institute of Business Science; FAO, Bangkok; Prince Mahidol Foundation and the Rockefeller Foundation, Bangkok; the Global Leaders Forum, Seoul; Dadabhoy Institute of Higher Education, Karachi; Peryon People Management Association of Turkey, Istanbul; Swissaid, Geneva; UNESCO, Social and Human Services, Paris; United Nations Association of Australia, Perth; Universitair Centrum Sing-Ignatius Antwerpen, Antwerp; the Ministry of Education, Government of Malaysia, Kuala Lumpur; Hong Kong Police; Omidyar Fellows, Honolulu; Tablelands Regional Council, Queensland; Montesorri International College, the Sunshine Coast; Government of South Korea, National Employment Information Agency, Seoul; The Institute of Space Technologies, Islamabad, Pakistan; The Knowledge Park, Office of the Prime Minister, Government of Thailand, Bangkok; Adelaide City Council; Worldvision International, Geneva and London; Bond International, London; African Youth Futures Network, UNESCO, Paris; Council for Scientific and Industrial Research, South Africa; National Academy of Sciences and the Ministry of Science, Technology and Innovation, Government of Malaysia, Kuala Lumpur; Office of the Prime Minister, Government of Singapore, Singapore; Office of the President, Government of South Korea, Seoul; Office of the Prime Minister, Government of Canada; The European Commission, Brussels; Royal Automobile Club of Western Australia, Perth; Loreto Normanhurst, Sydney; Pearls of Policing (a consortium of Europol, the Dutch Police, the RCMP and the FBI), Hong Kong and Sydney; Australian Council for International Development, Canberra; the Ministry of Science, Research and Technology, the Government of Iran, Tehran; Victoria Government, Department of Health and Human Services; Jesuit Social Services, Melbourne; the Lowitja Institute, Melbourne; Centre for Investment Education, Melbourne; the City of Greater Geelong; Department of Fire and Emergency Services, Brisbane, and National Disability Services, Brisbane.
His corporate clients include: PWC, Sydney; The Rutherford Business Group, Auckland; RHB, Kuala Lumpur; Berjaya, Kuala Lumpur; Birdway Management Consulting, Hong Kong; Futures Platform, Helsinki; Bank Pembangunan Malaysia, Kuala Lumpur; Asahi Beverages, Brisbane; Bluescope Steel, Sydney; Northern Queensland Airports, Cairns; Optometry Australia, Melbourne; Bristol Myers Squibb, Singapore; Glaxosmithkline, Melbourne; Australian Pharmaceuticals Association, Sydney; Fuji Xerox, Sydney; Zurich, Sydney; AAMI, Sydney; Tenaga Nasional Berhad, Malaysia, Dow and Sadara Chemical Company, Dubai; National Transport Insurance, Queensland; Stepbeyond, Perth; the Family Wealth Forum, Sydney; Cisco, Melbourne; Indue, Sydney; Ozri, Melbourne; BUPA Group, Melbourne; Ergon, Queensland; Suncorp Bank, Queensland; and John Holland, Queensland.