Facts
Defence and Intelligence Norway publish quality controlled information regarding security, army, police and last but not least, international intelligence and politics. We handle the truth.
Our Commanding Editor  Jan H. Kalvik has army experience, and has also worked more than 25 years in Norwegian media. Link to his LinkedIn profile
Our Associate Editor Arne Gerrit Halvorsen has vast experience as Police Chief Inspector and Royal Norwegian Air Force Captain. Link to his LinkedIn profile
Michael Fayerman, Managing Editor for Intelligence Technology. Link to his LinkedIn profile
Anne Speckhard, Ph.D, is our Counter-terrorism and Psychology Expert. She is Adjunct Associate Professor of Psychiatry Georgetown University School of Psychiatry. Link to her LinkedIn profile
Ajit Maan, Ph.D., is our Strategic Narrative Expert, She is President of Narrative Strategies, Partner at WeSolve, Invited Affiliate Faculty of George Mason University's Center for Narrative Conflict Resolution, and Invited Affiliate Faculty at Union University's Interdisciplinary Doctoral Program. Link to her LinkedIn profile
Ahmet S. Yayla, Ph.D – Professor and Former Chief of Police, Counter-terrorism Expert. Link to his Linkedin profile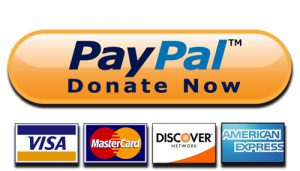 Feel free to donate if you can.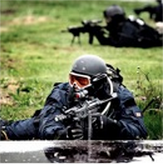 We cover the main news regarding army, terror, anti-terror, security, intelligence, police, defence, politics, government, airforce, politics, navy, airforce, CIA, NATO, CIOR, border control, new weapons, propaganda, international relations, peacekeeping operations, war, democracy, freedom, soldiers, strategy, operations, long term stability programs and more.
Fakta
Defence and Intelligence Norway
Vi skriver og publiserer nyheter og informative artikler relatert til Forsvaret, Forsvarets ledelse, Forsvarsstaben, Forsvarets operative hovedkvarter, Hæren, Sjøforsvaret, Luftforsvaret, Heimevernet, Etterretningstjenesten i Forsvaret, Reservestyrkene, Politiet, PST, Terror og anti-terror, Regjeringen, NATO, Grensekontroll, Sikkerhet, Våpen og utstyr, Propaganda, Norske og internasjonale relasjoner, Fredsskapende operasjoner, Demokrati og demokratibygging, Strategier, Taktikk og Teknikk.
Feel free to contact us if you want to share your own experience. *
* Do not under any circumstances send classified material by E-mail.